Joined

May 30, 2016
Messages

181
Reaction score

93
Location
Ok, I was thinking to hard about adapting an larger switches knob to fit over the existing pan knob on the ST16. After a second cup o coffee I went down to my super secret troll bunker/lab and followed my caffeine buzz to were it took me.
I then invoked the K.I.S.S. mantra. Within my electronics stash I had some semi hard rubber electrical connection insulators. They just happened to fit tightly over the existing ST16 pan switch. I then took the hardest dampening ball I have and stuffed it into the top of the red rubber electrical insulator.
I sourced the red rubber electrical insulators from Radio Shack many months ago for another project.
Mod is done.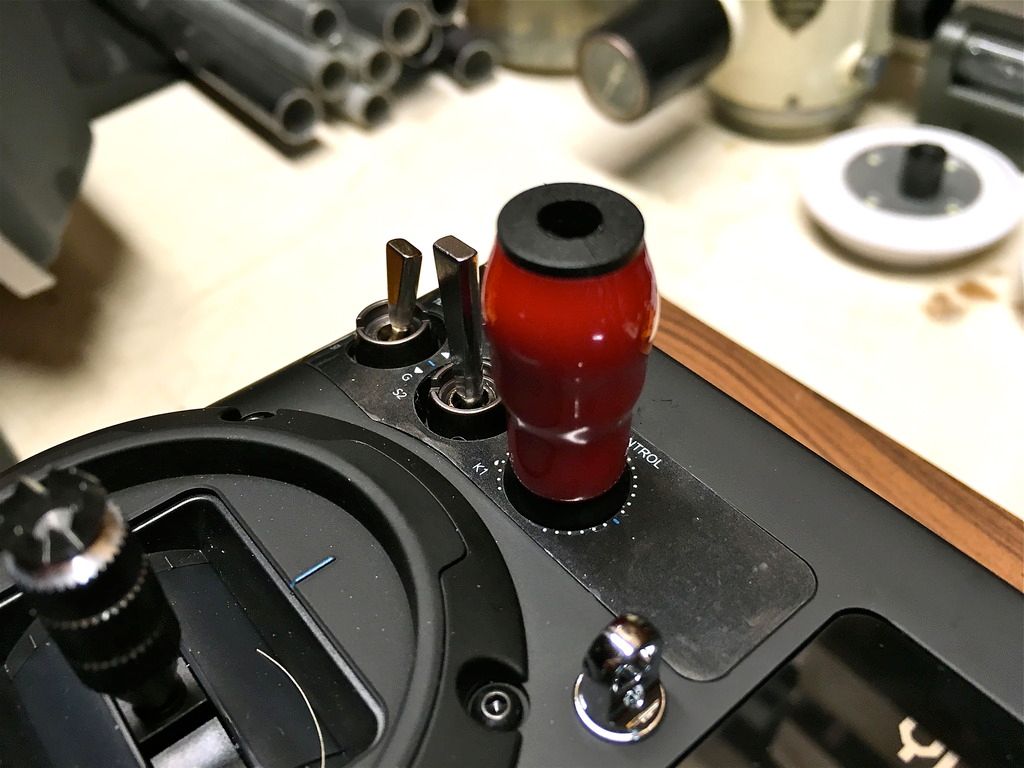 Last edited: