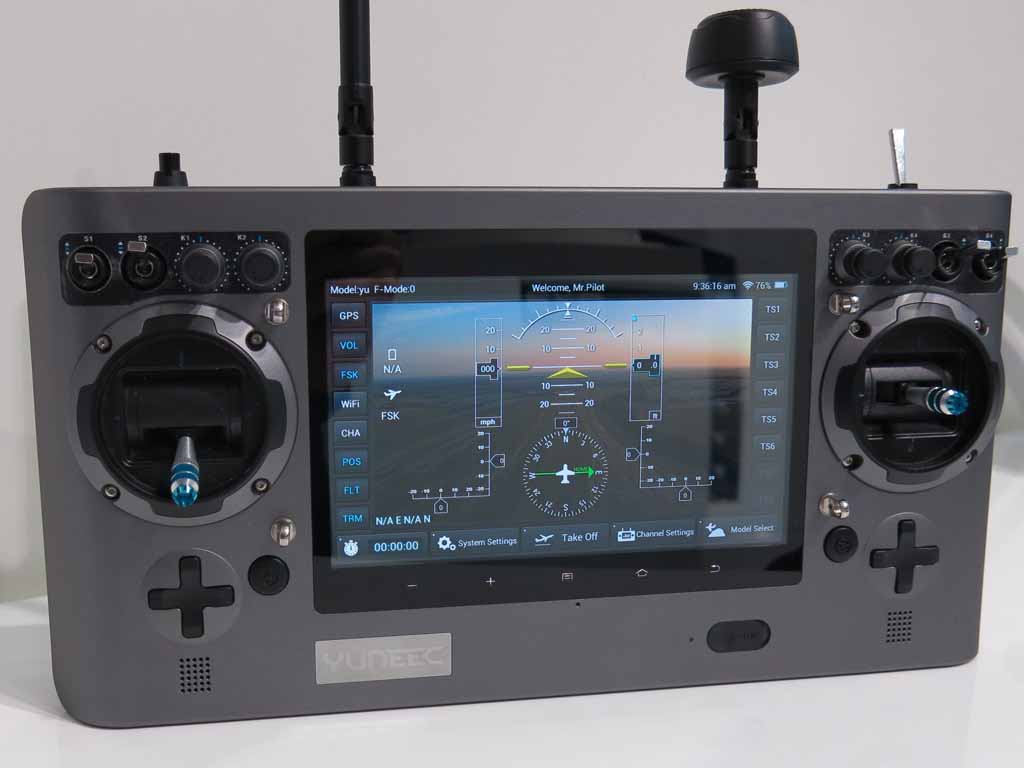 Hey everyone so as I browse to get quality images of Yuneec Logo's, Typhoon H Logo's Etc. (Being that Yuneec Is the first company with a website that I've seen that Does Not have any kind of graphic Bin directly on their website where you can go to, to be able to find all the various lettering & wording plus clipart that appears on their site. I called them today to ask if they did have any kind of repository or not that contained any of their logos etc. thinking that if I were able to get any direct from the manufacturer they would most likely be the best quality found online yet they don't which is why I have to revert to using google images which I find really dumb on Yuneec's part because you'd think if you were them that you'd want to allow as many people as possible to download & use your logo after all the last time I checked that is what most refer to as FREE advertising but whatever. Anyway I found a picture of an ST24 showing it while it's screen was on, But the image that it shows that's on the screen is an image that I've never seen on any real life Yuneec Transmitters. I realize that it is an ST24 & not an ST16 but I'm just curious to know if any H920 owners out there really do have this screen mode or image available to them & if so Is it at all possible to get this same screen mode/image on our ST16's? Also If you look at this image you'll notice that the left-hand gimbal stick is in a downward to the left position & holding their stationary without springing back into the center & this is not the only image that I've seen where it had the left-hand side gimbal stick in a different position other than in the direct center & without springing back into the middle. Coming from flying RC helicopters with a Spectrum TX the left stick did not ever have a spring in it, but what that was for is to move the throttle up & down & be able to not have to constantly try to hold your throttle in one perfect spot at all time but the reason our H's ST16's have the self-centering springs in them is because the H just goes into an auto hover mode when you let go of the sticks, so after taking all of that into account is this picture basically saying that the H920 does not have an auto hover ability? because I've always thought it did? While talking about our ST16's in another thread someone mentioned (actually a professional air force pilot) that the reason our H's are incapable of mapping of any kind is because they lack the ability of being able to know what heading it is on, yet as I've been using the Feersum Flight Center app it has proven that the H is fully capable of providing a heading its just that Yuneec hasn't yet added anywhere for it to be displayed.
Idk Basically my questions are:
the screen that's is being displayed on the ST24 in this photo, is it correct as in are those that have an ST24 able to view a screen that looks like this or similar & if so is it at all possible for all of us that own ST16's to somehow be able to have that same or similar screen view?
Is it true that the ST24's left-hand gimbal stick does not have a self centering spring? & if so why doesn't it?
Does the H920 Not have an auto hover ability so one would have to constantly pay attention to the throttle?