Joined

Jun 23, 2016
Messages

12
Reaction score

5
Age

42
Location
Since the H controls are more sensitive, (even in turtle mode) than my Chroma. I decided I wanted to put a curve in the controls. Picture below is how it looks normally. Now when I did my ELE, I tapped the box on the right. When i did my AIL, I messed up and reset it and tried again.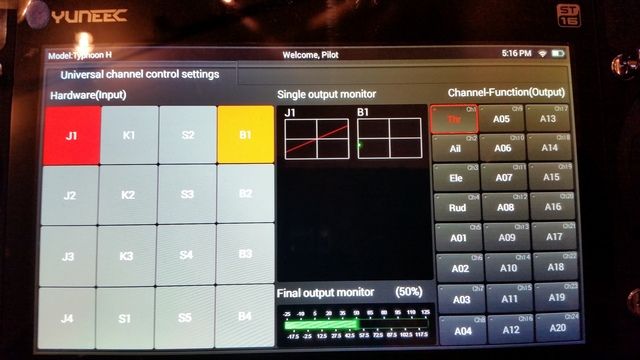 HOWEVER I knew it was J4. So I tapped the J4 on the left box. And added it with the throttle and motor button by mistake. Being unclear I figured it was just to monitor those channels together. When in fact it combines them together somehow.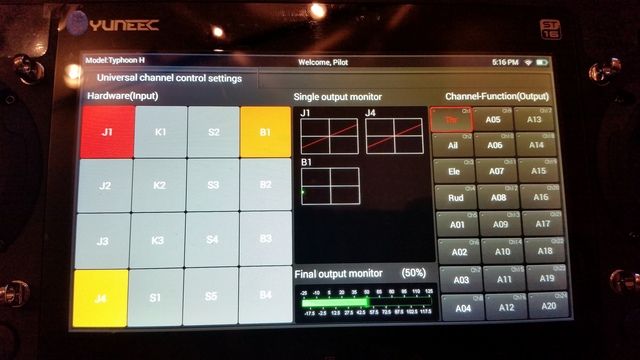 This is the result when the AIL (J4) is at 5% to full right. It mimics the motor button and WILL shut the motors off. And if you are like me, crash into a 3 foot wide irrigation canal. More than 20 acres I was flying around and that's where it drops.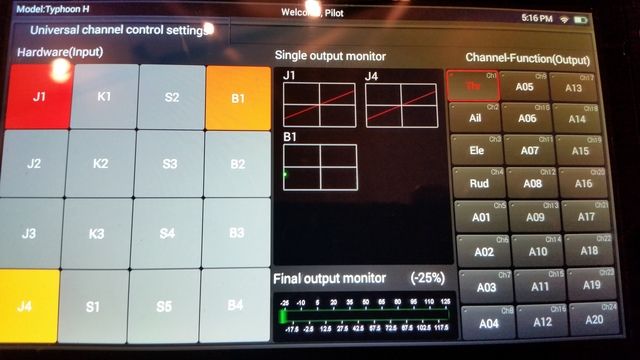 Contacted Yuneec, sent it in because it wasn't till just before I taped up the box that I figured out what happened. I even tested my theory and was able to stop and start the one motor that still worked by the right stick all the way to the right.
Yuneec says it is my fault as it is not how the controller is set from the factory. True.
But I question that. When J4 is at 6% on the monitor, if you move to 5% it jumps to -25%. Now when J4 is by itself, turtle mode it moves to 25%. In rabbit it is about 10%. I don't remember and don't have my controller. So is there a glitch?
I'm awaiting the estimate on repair costs. Arms, body, landing gear, GPS, and surprisingly the camera feed (even though the camera spent 20 mins at the bottom of the canal) are the only things that still worked. The H was bearly in the grass and never made it to the bottom.