Joined

May 13, 2016
Messages

90
Reaction score

42
Age

63
Location
Hi guys .
At once I ask to excuse for correctness of language - I translate through Google
I thought about measuring the signal strength of the camera's transmitter. I downloaded a couple of app on the tablet for a less truthful result ..
The result of the measurements was not very encouraging.
On the charts and data, there are several types of signal:
A. WI-FI_MAG - the signal from the router Rostelecom (on the other screen - the network without a name is empty)
B. DIRECT - transmitter signal ST-16
C. CGO3P_xxxxx - the signal of the transmitter of the Typhoon camera
D. Rostelecom_WiFi-xx ... and other lines - signals from third-party routers in the district.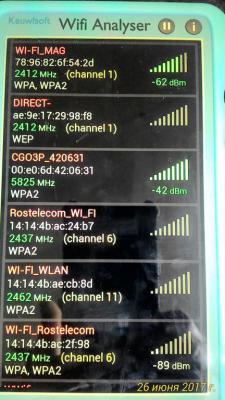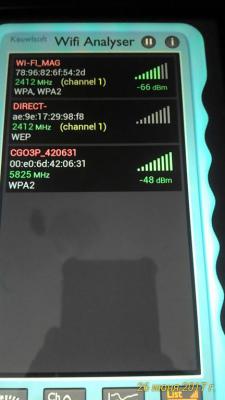 1. photo from the screen of the tablet - in 0.5 m from the transmitters Typhoon (ST16 &CGO3) -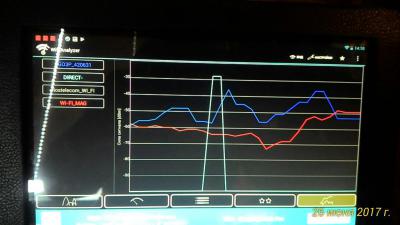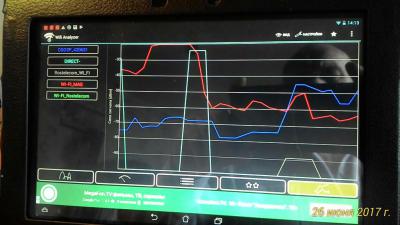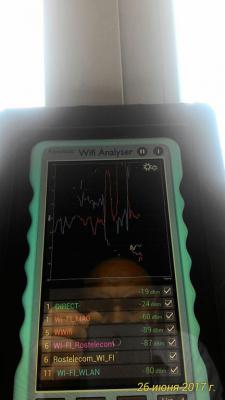 2. Photos in another room (5 meters), next to the router Rostelecom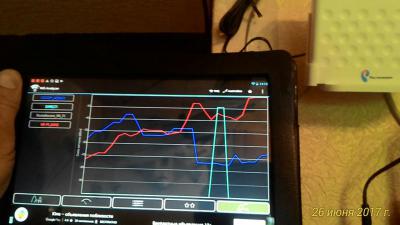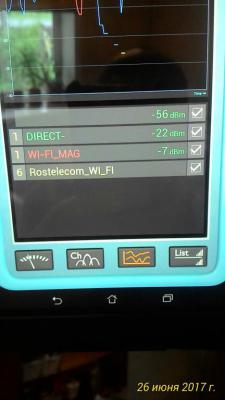 3. Photos of another room through a couple of brick walls from Typhoon (meters 7 in a straight line) and through the wall from Router Rostelecom at 4 meters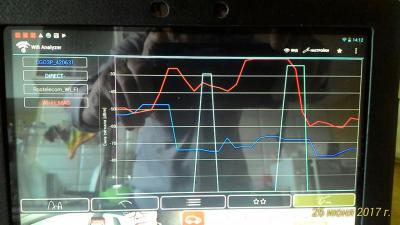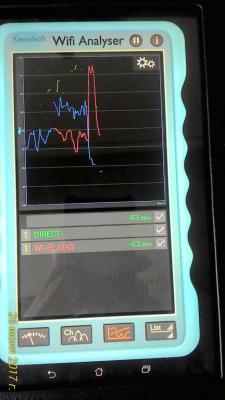 I'd like to compare the data with Mavik and Phantom 4 .. Something tells me that the transmitter power of the Typhoon camera is about 50mW (almost the same power with the home router), which is very small, but Mavik and Phantom seem to have exactly those allowed 200mW .
If there is anyone who can conduct a similar check in a pair-three - Typhoon \ Mavik / Phantom 4 and put a photo.!?
I feel that you need to ask more closely - you need to increase the transmitter's power of the camera to 200 mW - then at least 3-4 km of the range will be provided. The main thing is a stable confident video link within 1-2 km in the city.
Who and what thinks on this issue?