Hello,
I am trying to upgrade an ST24 from build number st24v01.01b85 to st24v01.01b94.
Had some issues with the original firmware downloaded from this forum.
After the upgrade command:
First I got the error - Unpacking Failed!
It seems that a file name is used twice in the update.zip - URSAMINOR.ogg and UrsaMinor.ogg.
Fixed this by extracting and zipping the update.zip again.
Now I get the message - Unpacking Success!
But get a new error - Folder name wrong!
See the image order.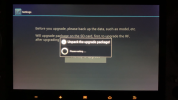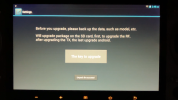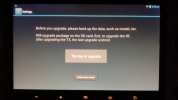 Does anyone know how to fix this - Folder name wrong! - error?
Thanks.